Can a windshield chip cause freezing of the vehicle from the inside?
A car's windshield typically consists of two sheets of curved safety glass with a plastic layer laminated in-between. It's designed to withstand heavy forces, including weather fluctuations.
When a windshield is damaged, the chip or crack penetrates the outer layer of the windshield. A windshield chip cannot cause your vehicle to freeze from the inside; however, it's important to know what can happen to a damaged windshield in cold weather.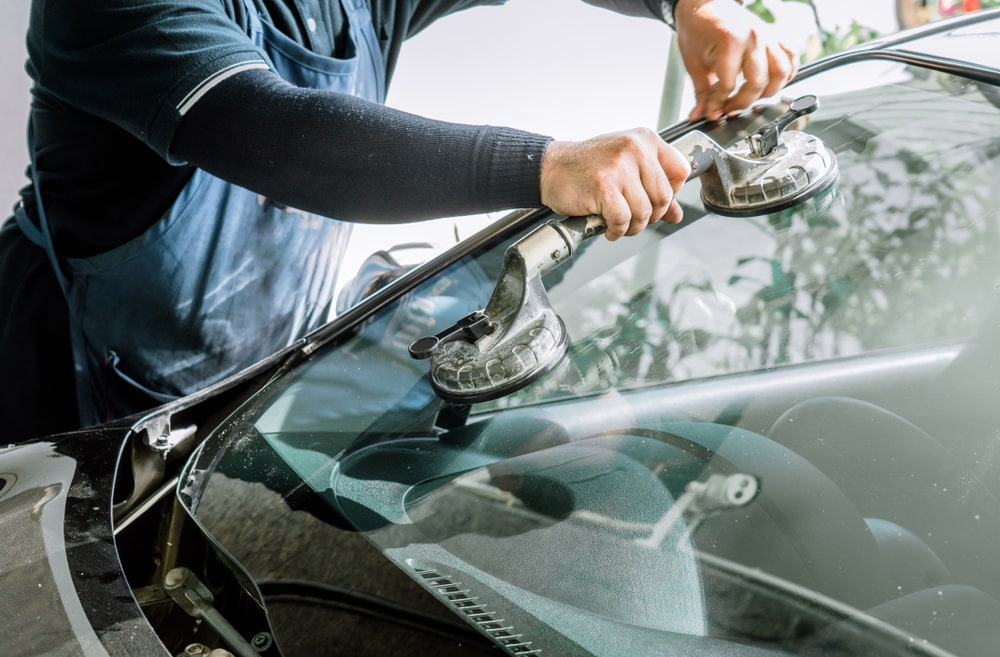 Cold temperatures can worsen existing chips and cracks
Did you know that moisture can drip into a chip or crack in your windshield? During winter, this water will freeze and cause expansion, which then causes existing chips and cracks to spread. As the cycle of freezing, melting, and refreezing repeats, the damage spreads even more. The tiniest flaw can change quickly and make a simple windshield chip repair become a full replacement.
Furthermore, everyday pressures on the car, such as bumps on the road and the process of defrosting your windows, can make damage gradually worse. To prevent this from happening, it's imperative that you take your vehicle in for a rock chip repair in Calgary as soon as you see the damage.
Preparing your windshield for the winter
While there's no way to avoid cracks and rock chips on your windshield altogether, there are steps you can take to prepare yourself for the winter.
Most car owners take the time to switch out their tires, check their battery status, and bring their car in for an oil change. Your windshield is one of the most critical safety components of your vehicle, and it deserves just as much attention.
Here are some of our top tips to keep your windshield in good condition for the winter:
Be sure to top up your windshield washer fluid with one that contains antifreeze.
Never pour water in your windshield-washer reservoir.
Never use hot water to defrost your windshield.
Make sure your car's heating system is working correctly.
Always use defrost mode to defrost your windshield.
Keep an extra container of washer fluid in your vehicle.
Ensure your wiper blades are working properly.
Replace defective wiper blades and keep an extra set on hand.
Never use your wipers to clear away a heavy load of snow or ice.
Bring your car in for windshield chip repair in Calgary, and;
Always clear the snow and ice off of your windshield before operating your vehicle.