What are the types of windshield chips that can be fixed?
Most windshield chips and cracks can be fixed, but it all depends on the size, type of windshield crack repair, depth, and location of the damage. Additionally, if you've waited too long to fix a crack or chip, it may have spread and become irreparable to the point you'll need a full windshield replacement. If you're wondering whether the damage on your windshield can be fixed, here's what to look for.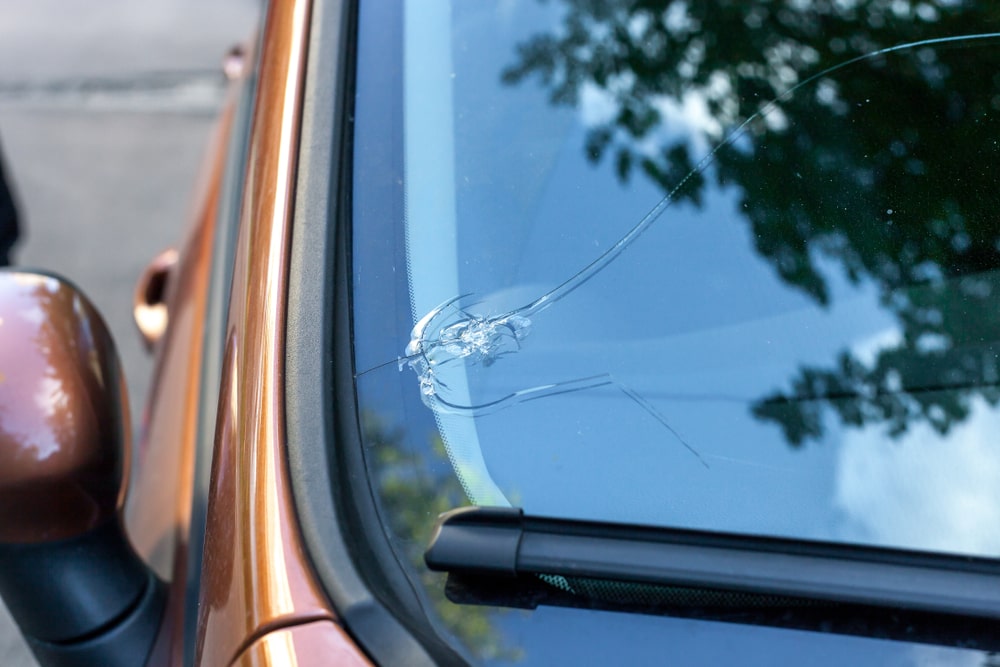 The size and depth of the windshield crack or chip
Windshield chips about one inch in diameter and cracks about three inches long can be repaired by a glass chip repair shop here in Calgary. This is a big reason why you should never hold off on repairing small damage before it spreads and needs a costly windshield replacement instead.
The types of windshield crack repair
There are different types of windshield damage to be aware of, some that can be more easily repaired than others.
Bullseye – A round chip marked with a dark circle as the impact point
Half-moon – A partial bullseye
Star break – A break with 'legs' stemming from the impact point
Crack – A single line of separation, usually stemming from an impact point
Combination break – Multiple damage characteristics (ie: a bullseye with a crack, a star within a bullseye)
The location of the windshield damage
Auto repair technicians in Calgary must consider the location of the damage. If it's directly in the driver's line of vision, safety is the priority and a windshield replacement is typically recommended. Any crack near the edge impacts the structural integrity of the vehicle – again, safety is the priority here and a technician may recommend a replacement.
When it's time to replace a windshield
A windshield will need to be replaced if it compromises the safety of you and your passengers on the road and affects the structural integrity of your vehicle.
Windshield damages that usually cannot be repaired includes:
Deep damage that penetrates both layers of glass
Damage over the rain sensor and internal antenna
Chips and cracks across the driver's critical viewing area
Multiple cracks that form a web
Damage on the inside of the windshield
Cracks and chips on the windshield's edges
Cracks contaminated with dirt and debris
Long cracks over 18 inches long, even if it's not in the driver's viewing area or reach the edges of the windshield